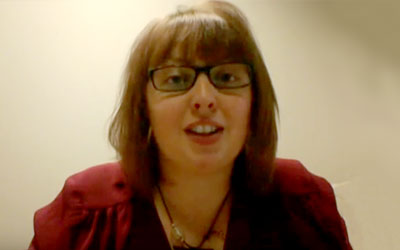 MELISSA: Financial Capability Officer
"Hello! I'm Melissa and I am a Financial Capability Officer at GEMAP and I am going to tell you about the experience I had buying my first car!"
Watch Melissa's first Video Blog (Vlog) above!
To keep updated on what we're up to then please keep an eye out on our Facebook and Twitter
Melissa has also put together some invaluable information below, for those about to buy their first car... 
Week 1
When I turned 17 I immediately started taking driving lessons. I felt very comfortable learning to drive but was petrified of sitting the theory test and so a year later I sat it and passed. And eventually I passed my practical test second time round. However all the lessons were costly.
Before you even start taking driving lessons you will need a provisional license. Please see the link below for costings of this.
Can I afford to take driving lessons that I will need, or do I need to save up some money first.
Always draft a budget that you can stick to before making any big financial decisions.
Remember that some driving schools have discounted rates for block bookings so please do your homework.
You will need to pass your theory test before you can sit a practical driving test. You can find your local centre by following the link below. Once you pass this, it will last for two years for you to pass your practical test.
You then need to sit your practical driving test and pay for the use of the car during this. Please allow all these costs within your budget. The cost of these tests can be found in the link below.
Some people choose to sit a Pass Plus training course which takes around 6 hours and will help you to improve your driving skills, especially on motorways and driving at night. Only some driving instructors are qualified to teach this so please ask your driving company. It will cost on average £140 to complete but some local councils offer discounts. Please see the link below.
If you pass this you may be entitled an insurance discount.
Local councils offering discounts