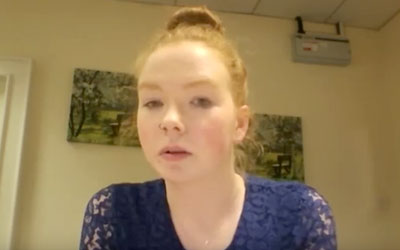 EMMA: Financial Capability Modern Apprentices
Hello! I'm Emma and this is a vlog about a typical day for me at GEMAP.
Hi guys! My name is Emma and I'm one of GEMAP's financial capability modern apprentices. I am going to talk to you about a day in the life of a GEMAP apprentice.
So, when I arrive at the office at 9am, I check my emails and my diary to find out my tasks for the day. I am also shadowing in GEMAP's schools programme to learn how to deliver GEMAP sessions, which I am really enjoying because it encourages me to be more creative and confident.
I am also working towards my SVQ in Advice and Guidance which takes up lots of my time and requires a lot of evidence.
I really enjoy being an apprentice at GEMAP because no two days are the same and I get to work with young people on a daily basis.
So that my day in the life.
To keep updated on what we're up to then please keep an eye out on our Facebook and Twitter