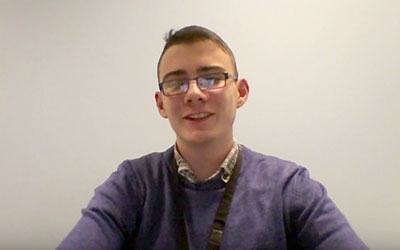 SCOTT: Financial Capability Mentor
Hi, I'm Scott. I will be posting regular updates covering Credit Unions and how to open an account. Hope you enjoy listening and gain valuable information along the way.
"Hello I am Scott, I'm a financial inclusion mentor at GEMAP. I'm 18 years old and recently starting saving money with a Credit Union. I'm going to talk about Credit Unions; finding one that works for you, how to open an account and what you need. I'll also be talking about Future Savers - Glasgow Starter for 10.
To keep updated on what we're up to then please keep an eye out on our Facebook and Twitter
I've put together some invaluable information below, for those about to open a Credit Unoin account...
Week 1
GEMAP always promote credit unions when we speak to groups, as it encourages people to think about saving and forward planning. This got me thinking about my own plans for the future, so I decided to open an account with a Credit Union to start saving some money.
My first step was to research Credit Unions to find one that I liked. There are a lot of Credit Unions to choose from and each one can be slightly different. Credit Unions provide a range of services to the public, once you join you become a member. They encourage people to save money and they can provide loans too. They are not out to make huge profits. I started looking at different services Credit Unions offer from Savings Accounts to Mortgages and Loans. The reason I wanted to start saving was so I can have money to start driving lessons and eventually buy a car. I'd rather save up some money first than have to borrow money.
Next week I'll be talking about how to open an account – stay tuned!
To find out more about Credit Unions
What is your future plan?
What type of services do you need?
Where is your nearest Credit Union?
To find your local Credit Union in Glasgow follow the link below: